exhibition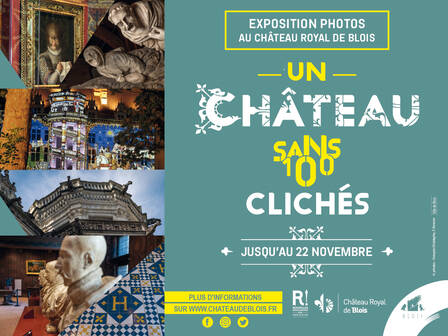 From 04/03/2021 to 11/22/2021
Château de Blois
6 Place du Château
Blois

Organiser : Château Royal de Blois
Have a look out of sync on the château thanks to this exhibition of pictures in a large format, that are to be discovered all along your visit.
Fare : No additional fee
New views of the châteay, but also old ones and unusual ones, pictures with game of light and shadow...
Alle with transport you to inaccessible places, and will reveal unexpected items.
Time that goes on, eras that intertwine : the signs of remote centuries will mix with the last technologies of our millennium.
>> From the 3rd April to the 22th November 2021
In accordance with directives issued by the French Government, the royal Chateau of Blois is closed until further notice. Information indicative and non-contractual, subject to conditions temporary sanitary restrictions.