Christmas isn't all fairytale heroines, big bearded men and little elves! This year, it's time for the villains... A touch of magic, a healthy dose of enchantment, a touch of madness: for the festive season, the Royal Château of Blois invites you to a strange Christmas, with a focus on "villains"!
The villains of the Christmas fairy tale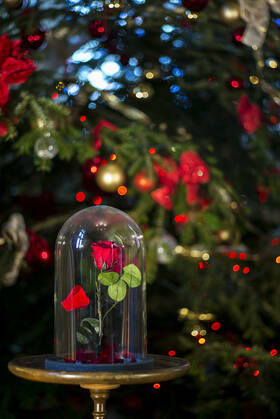 Immerse yourself in an unexpectedly enchanting atmosphere, where costumes and fir trees reinterpret the mythical scenes of the illustrious villains from the fairy tales that marked our childhood, while evoking the duality of good and evil.

Challenge Cruella and her black and white fir tree, tremble at Jafar in his oriental décor, meet Beauty and the Beast, brave Ursula surrounded by her starfish fir tree, stand in awe of Snow White and the Stepmother's apples, or Sleeping Beauty and Maleficent!

Superimposed rhinestones, pearls, lace, silks and lights create the illusion!
Reading of Dickens' A Christmas Carol
Like every year, the odious Scrooge is preparing to spend Christmas Eve at home. That's when three ghosts come to haunt him and try to convert him to kindness and good humour.

Funny and moving at the same time, let yourself be transported by this universally known story thanks to the storyteller who takes on the guise of Scrooge and delivers a message of hope!
From 26 to 29/12 + from 2 to 5/01, Tuesday to Friday at 3pm and 4pm

No booking required I Open to all
"Nocturnal murmurs of Christmas"
When the castle closes, by the light of a torch and the glittering fir trees, take a mysterious and off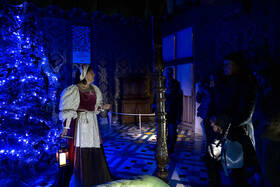 beat look at the royal apartments and other unusual places closed to the public, in the company of a guide dressed in costume for the occasion.z a mysterious and offbeat look at the royal flats and other unusual places closed to the public.
From 27/12 to 5/01 every Wednesday and Friday at 6.30pm

22 € / 16 € / 12 € (Booking required on www.chateaudeblois.fr)
OTHER UNIQUE EXPERIENCES TO SHARE:
A family visit to discover the secrets of daily life at court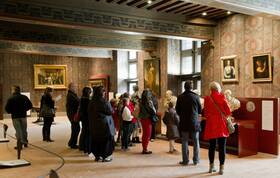 Every day during school holidays at 2.30pm

Children: no supplement | Adults: + €4 (in addition to admission) *

* Booking recommended on 0033 2 54 90 33 33 I More info at www.chateaudeblois.fr
Take an unusual tour and discover exceptional places that are usually closed to the public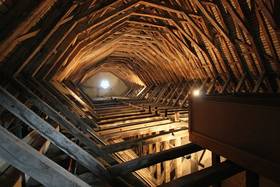 Every Sunday in December at 10.30 a.m.

Children: + 3 | Adults: + 6 € (in addition to entrance fee)

* Booking recommended on 0033 2 54 90 33 33 I More info at www.chateaudeblois.fr
Escape game for a historic escape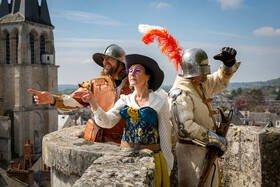 "Marie de' Medici's Thrilling escape"

27, 30/12 and 03/01 at 2pm and 3.45pm

25 € / person *

* Booking recommended on 0033 2 54 90 33 33 I More info at www.chateaudeblois.fr
Opening times
Open every day of the year (except 25/12 and 01/01)

- From 2/12 to 22/12: 10am / 5pm

- From 23/12 to 07/01 (school holidays): 10am / 6pm

LAST TICKET ADMISSION: 30 min before closing time

Exceptional closure on 24 and 31/12 at 5pm
Download the full programme HERE ICI
Continue your visit to Blois
At the House of Magic (opposite)
For the festive season, magic is at work here, in every nook and cranny: optical effects, trickery and illusions will give you a unique Christmas experience.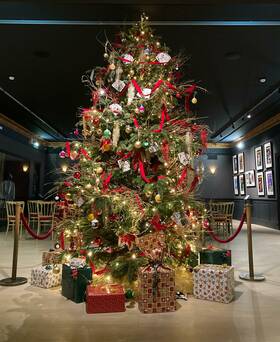 Full programme at www.maisondelamagie.fr I Download the full programme HERE ICI

Take advantage of our combined ticket offer with a visit to the Maison de la Magie
Des Lyres d'Hiver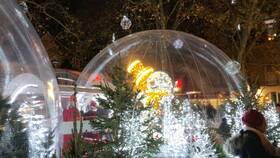 Ice rink, shows, activities, outings, workshops, decorations and lights around the city: the spirit of Christmas is everywhere in Blois this December!

For more information, visit www.blois.fr