date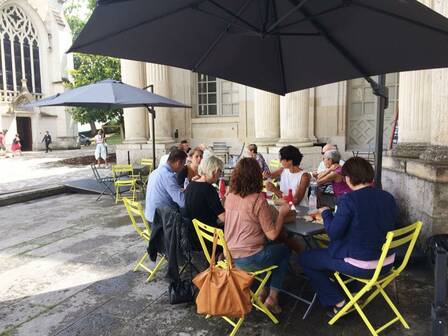 From 06/03/2023 to 06/17/2023
Château de Blois
6 Place du Château
Blois

Organiser : Château Royal de Blois
Summer restaurant : Café royal During the summer, for lunch or a snack, take a gourmet break at the Chateau: a selection of savory dishes and desserts are proposed, made with the finest products of our region. Wine-tasting of local Loire Valley wines, coffee and tea, seasonal fruit cocktails ( "à la carte" menu).
Fare : Access included in the entrance fee of the Chateau
Open from 3 June to 17 September from 10:00 am to 6:00 pm.