Self-guided tour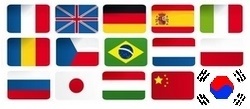 Follow the numbers and arrows and explore the courtyard and the prestigious rooms in the château at your own pace. An information leaflet is available free at the entrance to the château
To complete your visit, there are information plates in each room (in French and English languages) detailing all of the works of art exhibited.
Duration : 1h to 1h30


Tour with the HistoPad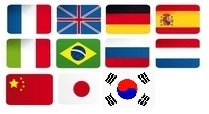 The HistoPad, a next generation digital tablet, offers you a real immersive experience in the past, with its decors, customs, lives of the sovereigns and their court. This revolutionary tool allows you to learn all about the architecture of the château, interact with the site and be an active participant in your visit. An interactive map with location capacities on three floors and interactive, manipulatable 3D objects that testify to daily life of the era, a virtual treasure hunt, and 3D reproductions of the château's four periods of construction: the HistoPad's dynamic content offers you a singular way to explore the castle from every angle!
Duration: 1h to 1h30.
Groups are advised to book in advance (subject to availability)

Audioguided tour

As you follow the route of the audio-guided tour, a selection of 40 numbered information points guide you to the main elements in the tour of the château.
Duration: 1h to 1h30.
Groups are advised to book in advance.
Guided tours
Guided tours in 8 languages (For the other languages : Please contact us)
Booking required



- General guided tour :
These guided tours explain the château's history and architecture: after crossing the courtyard you then explore the royal apartments with their magnificent painted decors that enhance the furniture and paintings depicting daily life in the French Court.
Duration : 1h00 to 1h15 - 35 people max.
- Orientation tour :
This short presentation in the courtyard gives you all the key information you need to understand the history and architecture of the château. You can then visit the royal apartments at your own pace
Duration : 20 mn - 50 people max.
- Private tour :
A conference guide will take you on a very special tour of the château and show you parts that are usually closed to the public: apartments, towers, fortifications, attics and other unusual places.
Duration : 2h00 - 18 people max.
- Nocturnal murmurs (only in French) :
Illuminated only by torchlight, held after the Château closes, this mysterious and original tour plunge into the dark and back in time offers a new perspective of the monument, going through the Royal Apartments and some of the castle's more unusual spots like the gloomy dungeon where the brother of the Duke of Guise spent the night before he was killed, or the old pantry. Poetry readings, beauty secrets of the times, the recipe for strawberry blond, and wandering to the tune of a strange harpsichord melody: welcome to the secret heart of the Château Royal de Blois.
Duration : 2h
Our team is listening to you from Monday to Friday from 9 am to 12:30 pm and 1:30 pm to 5:30 pm.