Throughout the year, we propose numerous tours conducted by our guides. You will find below the details and frequency of each guided or thematic tour. During the peak season, addional tours are organized (information at the reception desk).
Self-guided tour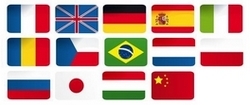 Following an arrowed and numbered itinerary, discover the courtyard and the prestigious rooms of the Chateau thanks to an illustrated leaflet available in 14 languages.
Duration : 1h to 1h30
General guided tour in French
You will discover the history and the architecture of the Chateau through a general presentation in the courtyard, and then a visit of the Royal Apartments.
Duration : 1 hour  

Every day :
From November to March : 11 am, 2 pm and 3:30 pm
From April to October : 9:30 am, 11 am, 2 pm and 4 pm
Booking on the spot, groups limited to 30 people
In extra charge: Free for children / for adults + 3€
Foreign language tours
Throughout the year, it is possible to organize visits in foreign languages

Guided tours in English language are organized every day in July and in August at 10:30 am, 1:15 pm and 3 pm, booking on the spot, groups limited to 30 people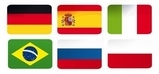 Guided tours in other languages are also possible. Information at the reception desk of the Chateau on the day of the visit.
Family tour
Family tour "Château life, it's all yours !" (for children from 6 years old)
Everything you ever wanted to know about the lives of the kings and queens, a guided tour unveils their story and opens the doors to the Royal Château of Blois. What were they eating? What odors were they smelling? Nothing will be a secret for you afterwards. Duration: 1h15. Every day at 2:30 pm during school vacations. Additional tour at 10:30 am during All Saints' Day and Christmas vacations. Reservation recommended by telephone: 00 33 2 54 90 33 32. Free for children / for adults: + 3€


Booklet with games offered to children (6-12 years)
Children will discover the Chateau and the Fine Arts Museum while having fun; there will be questions, games, riddles, puzzles, drawings and observation... At the exit, a small gift will be theirs. With no extra charge.
 Guideez : an app for children !
This special concept is designed to help your young explorers discover the chateau, by offering a fun-filled, educational and personalised visit for the whole family. Application available free-of-charge on Appstore, Android or Windows Store. You can download this app before your visit or on the spot.

"Behind-the-doors" tour
An atypical tour will allow you to discover parts of the Chateau that are usually closed to the public: medieval towers, attics, rafters and other out-of-the-way sites
Duration : 2h
From Easter to late October school holidays: all Saturdays, Sundays and on public holidays at 10:30 am
In July and August: all Tuesdays, Thursdays, Saturdays, Sundays and on public holidays at 10:30 am
Booking required: 0033 (0) 2 54 90 33 32 (group limited to 18 people)
Prices : In extra charge : 5€ for adults and 2€ for young people from 6 to 17 years old and free for children under 6.
Audioguided tour

Prices: Adults/Children 4€ (in extra charge). Available in 8 languages
Discover the history of the Chateau at your own pace as you follow the commentaries of your easy-to-use audioguide.
Duration : Visit of the Royal Apartments : 1h; The Fine Arts Museum ("learning more") : 20 min.

Magnetic loop system for the hearing-impaired