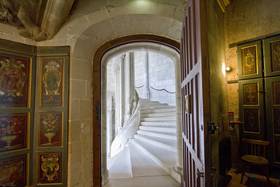 Each room in the museum is devoted to a single theme in the history of Western art, and the theme-based circuit, which eschews the usual chronological sequencing, is at once specific to the Blois Museum of Fine Arts, and a museographic innovation. Indeed, the museum offers a new way of viewing art history by grouping works from different epochs that were devoted to a given subject.

The major themes are detailed in explanatory panels; as for the works themselves, they are set in their context with detailed descriptions. Playful pedagogical panels for children serve as a supplementary study aid.
The Blois Museum of Fine Arts is a museum for persons of all ages, starting with the young.